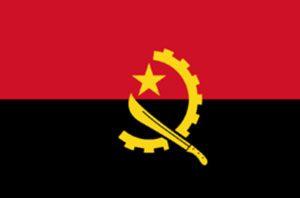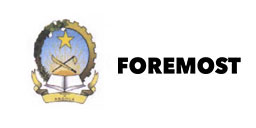 Since January 1st, 2008, the Republic of Angola, in order to further monitor the unit price and origin of goods, all shipment to Angola, Lobito, Namibia, Luanda port or through the above port transshipment of goods must apply for CONSEIL NATIONAL DES CHARGEURS ANGOLAIS , English referred to as CNCA while Chinese commonly known as electronic cargo tracking note.
Without applying for the CNCA in advance will be deemed to violate the transport regulations of Angola, then customs clearance could not be done successfully on the destination port. In addition, applications for goods arriving at the port of destination will result in high fines.
According to the provisions of the Angolan Port Authority, CNCA must be applied by the consignee at the loading port , some shipping companies also need the corresponding CNCA certificate number to be marked on the bill of lading to issue the final original sea bill of lading.
The original CNCA certificate will be sent to the applicant by courier. The applicant can directly use it for customs clearance at the port of destination.
Angola CNCA processing procedures
1.Providing the application form (CNCA Application Form), Bill of lading (or Draft B / L copy) , Commercial Invoice, Freight Invoice, D.U. CERTIFICATE (DOCUMENTO UNICO PROVISORIO).
2.After receipt of the above application documents, the official payment notice will be issued . The CNCA number will be issued once we receive the bank slip and confirm the payment.
3.After receiving the CNCA number, the applicant can provide this number to the shipping company to issue the original bill of lading.
4.Providing the original bill of lading and stamped commercial invoice.
5.The CNCA certificate will be sent to the applicant after it is validated.
Required original scan documents for final validation
1) Original Bill of Lading
2) Commercial invoice stamped
3) CNCA Application Form stamped
Need to handle the port of the Angola CNCA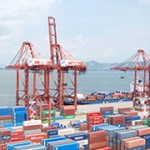 Cabinda
Located in the southwestern coast of Cabinda province in the northwest corner of Angola (the REPUBLIC OF ANGOLA, Angola), it is on the eastern side of the Atlantic Ocean and is the largest oil port in Angola. Angolan oil reserves of about 20 million tons, with an annual output of about 12 million tons of oil, oil exploitation in the national economy occupies a major position in oil export earnings isShow more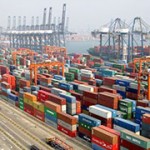 Lobito
Located on the west coast of Angola (the REPUBLIC OF ANGOLA) in the middle of the Atlantic Ocean, on the southeast side, is one of the main ports in southern Angola, Zaire and Zambia is part of the material transfer port. As early as the 16th to the 17th century, due to the trans-East and West Benguela (BENGUELA) railway construction, the port has been gradually developed. The railway, which isShow more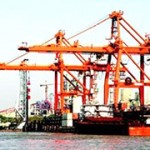 Luanda
Luanda is located on the southeast coast of Bengo Bay on the west coast of Angola. It is the largest seaport in Angola and one of the main ports in West Africa. Founded in 1575, was the slave of the export port of trafficking. Is now the capital of Angola and the country's political, economic and cultural center, but also the country's major industrial center. Angola's diamond reserves ofShow more