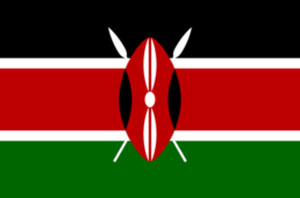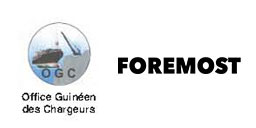 The Kenyan Customs Act enforces that all goods exported to Kenya from the date of the commencement of the bill of lading dated 18 March 2016, 48 hours prior to the commencement of the vessel, are required to provide an ELECTRONIC CARGO TRACKING NOTE issued by the exporting country's ECTN authority, English referred to as ECTN while Chinese commonly known as electronic cargo tracking note.
Decree of the Act, all shipments to Kenya must apply for the ECTN in advance. Otherwise, it will be deemed to violate the transport regulations of Kenyan, then customs clearance could not be done successfully on the destination port. In addition, applications for goods arriving at the port of destination will result in high fines.
The original Kenyan ECTN certificate (in PDF format) will be sent to the applicant. Then the electrical version will be forwarded to the consignee and the shipping company at the port of destination for customs clearance.
Kenyan ECTN processing procedures
1.Providing the application form,Bill of lading ,Commercial invoice,Export customs documents and Packing List.
2.After receipt of the above application documents, the official payment notice will be issued. The CTN number will be issued once we receive the bank slip and confirm the payment.
3.After receiving the CTN number, the applicant can provide this number to the shipping company to issue the original bill of lading.
4.Providing the original bill of lading , stamped commercial invoice,stamped export customs document and stamped Packing List.
5.After the certificate is submitted for approval, we will send the electronic version of the certificate to the applicant. The applicant can print out the certificate and send it to the customer or mail it to the customer for customs clearance at the destination.
Required original scan documents for final validation
1) Original Bill of Lading
2) Commercial invoice stamped
3) Export customs document stamped
4) Packing List stamped
Need to handle the port of Kenya ECTN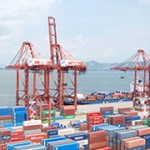 Lamu
Lamu Port, Kenya's second largest port, the maximum draft of 6.71 meters. The port near the mainland, suitable for parking medium-draft vessels. The largest barge capacity of 60 tons.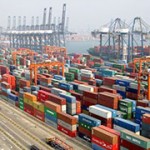 Malindi
Port Malindi is the medium port of the Zanzibar region. At present, the port of Malindi handles about 60 containers a day, with an annual capacity of about 200,000 containers.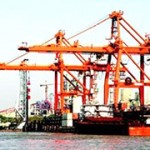 Mombasa
Mombasa harbor is not only the largest port in Kenya, but also the largest port in East Africa. As early as 3000 years ago, here is an important trade port, East Africa, Kenya, Uganda, Rwanda, Sudan and other cargo have been here.
The port shoreline up to 2324 meters, the maximumShow more