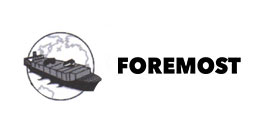 According to the Gabon Port Authority Act, the Customs and Excise Department of Gabon has started to implement the ECTN project to further strengthen and improve the efficiency of the transport of goods and to reduce the penalties caused by overdue customs clearance.
BORDEREAU D'IDENTIFICATION ELECTRONIQUE DE TRACABILITE DES CARGAISONS, French referred to as BIETC while Chinese commonly known as electronic cargo tracking note.
Decree of the Act, all shipments to Guinea-Bissau must apply for the BIETC in advance. Otherwise, it will be deemed to violate the transport regulations of Gabon, then customs clearance could not be done successfully on the destination port. In addition, applications for goods arriving at the port of destination will result in high fines.
How to use Gabon BIETC(BIC)
The original Gabon BIETC certificate (in PDF format) will be sent to the applicant. Then the electrical version will be forwarded to the consignee and the shipping company at the port of destination for customs clearance.
Gabon BIETC processing procedures
1.Providing the application form,Bill of lading ,Commercial invoice,Export customs documents and Freight Invoice .
2.After receipt of the above application documents, the official payment notice will be issued. The BIETC number will be issued once we receive the bank slip and confirm the payment.
3.After receiving the BIETC number, the applicant can provide this number to the shipping company to issue the original bill of lading.
4.Providing the original bill of lading , stamped commercial invoice and stamped Freight Invoice.
5.After the certificate is submitted for approval, we will send the electronic version of the certificate to the applicant. The applicant can print out the certificate and send it to the customer or mail it to the customer for customs clearance.
Required original scan documents for final validation
1) Original Bill of Lading
2) Commercial invoice stamped
3) Freight Invoice stamped
Need to handle the port of the Gabon BIETC (BIC)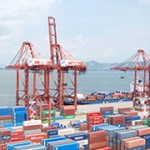 Libreville
Libreville in Gabon (full name: The Republic of Gabon) in the northwest coast of Gabon estuary, is close to the Atlantic ocean on the east side, is the second largest in Gabon, and manganese ore output port.Total reserves of about 430 million tons of manganese ore and Gabon, accounts for a quarter of the manganese ore reserves, grade is as high as 50% ~ 52%, annual output from fourth place in the world, after theShow more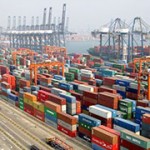 Oviedo
Port of Ovindo is the harbor of northwest Gabon. In the Atlantic Gulf of Gabon north shore, northwest from Libreville 16 km. Originally Libreville timber export terminal, built in 1974 as the country's largest deep-water port. Port depth of 11.5 meters, can be parked 2 million tons of marine vessels. There are cement, sawn wood, plywood and other public and animal husbandry experimental stations, technical schools. The constructionShow more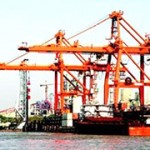 Port Gentil
Modest teal Port (Port Gentil/point Gentil) is the second largest city of Gabon and main Port, is also the country's oil and timber industry center, 1993 estimated population of 80000.Gentil port is located at the mouth of the river Mr GuoWei an offshore islands, island, but the mainland near the island is covered with forest region, there is no bridge connects two.The city established in 19th century by the French people to colonialShow more