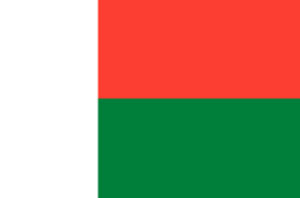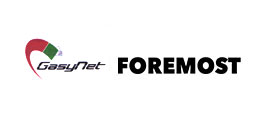 About Madagascar ACD(ENS)
According to the Madagascar Ports Authority-SLPA notice, all goods imported into the country will be subject to uniform requirements and perform pre-manifest information, The Advanced Cargo Declaration (ACD), or called International Cargo Tracking Note(ICTN), and provides an Entry Summary Number (ENS), the local port authority will decide whether or not to agree to the shipment of the goods from the port of departure in accordance with the contents of the pre-manifest.
The original BL could not be issued without the validated ACD(ENS) certificate. In addition, this is also may result in a deduction, penalty, etc. at the port of destination.
According to the provisions of the Madagascar Ports Authority-SLPA, the ACD (ENS) certificate must be issued within one week before sailing, and the Certificates must be completed before arriving at the port of destination. Late processing will result in fines.
.
How to use Madagascar ACD(ENS)
The original Madagascar ACD(ENS)certificate (in PDF format) will be sent to the applicant who will forward this certificate to the consignee and the shipping company at the port of destination for customs clearance.
Madagascar ACD(ENS) processing procedures
1.Providing the application form, Bill of lading ,commercial invoice and Freight Invoice(If the commercial invoice does not show the freight,this document need to be provided).
2.After receipt of the above application documents, the official payment notice will be issued. The ACD(ENS)number will be issued once we receive the bank slip and confirm the payment.
3.After receiving the ACD(ENS) number, the applicant can provide this number to the shipping company to issue the original bill of lading.
4.Providing the original bill of lading and stamped commercial invoice.
5.After the certificate is submitted for approval, we will send the electronic version of the certificate to the applicant. The applicant can print out the certificate and send it to the customer or mail it to the customer for customs clearance at the destination port.
Required original scan documents for final validation
1) Original Bill of Lading
2) Commercial invoice stamped
Need to handle the port of the Madagascar ACD(ENS)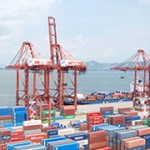 Maha Zanga
Maha Zanga is the capital of Madagascar Mahaganga province, located in the northwest of Madagascar, a population of 135,660 people (2001), Madagascar is second only to the largest port of Tuamasina.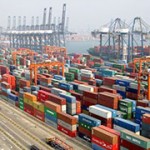 MAJJANGA
MAJJANGA, now known as Mahajunga, is the northwest coast of the Republic of the Republic of Maharashtra, the capital of the Mahajanga province, and the Mozambican strait.
MAJJANGA Located on the northwest coast of Madagascar, the Gulf of BEMBATOOKA needs to be cautious, with some bars in the bay. The maximum draft 10.05 meters, the water load density of 1,025. The averageShow more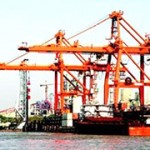 Toamasina
Toamasina, also known as Tamatave, is located on the east coast of Madagascar on the Indian Ocean. It is the capital of the province of Tuamarcina, 353km from Antananarivo, the capital of Madagascar.
It is also an important harbor in the country with a population of 206,390 (2005). The city of Tamatave is oneShow more