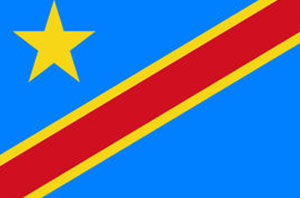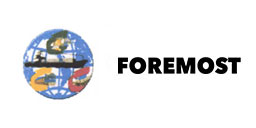 About the FERI of Democratic Congo
In order to further monitor the unit price and origin of goods, all shipment to Democratic Congo  must apply for Fiche Electronique des Renseignements a l'lmportation , French referred to as FERI while Chinese commonly known as electronic cargo tracking note.
Without applying for the FERI in advance will be deemed to violate the transport regulations of Democratic Congo, then customs clearance could not be done successfully on the destination port. In addition, applications for goods arriving at the port of destination will result in high fines.
According to the provisions of Democratic Congo, FERI must be applied by the consignee at the loading port, some shipping companies also need the corresponding FERI certificate number to be marked on the bill of lading to issue the final original sea bill of lading.
How to use the FERI of Democratic Congo
The original FERI certificate (in PDF format) of Democratic Congo will be sent to the applicant. Then the electrical version will be forwarded to the consignee and the shipping company at the port of destination for customs clearance.
Democratic Congo FERI processing procedures
1.Providing the application form, Bill of lading (or Draft B / L copy) and commercial invoice.
2.After receipt of the above application documents, the official payment notice will be issued. The FERI number will be issued once we receive the bank slip and confirm the payment.
3.After receiving the FERI number, the applicant can provide this number to the shipping company to issue the original bill of lading.
4.Providing the original bill of lading and stamped commercial invoice.
5.The FERI certificate will be sent to the applicant after it is validated.
Required original scan documents for final validation
1) Original Bill of Lading
2) Commercial invoice stamped
Need to handle the port of the Democratic Congo FERI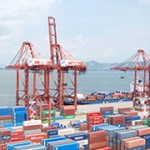 Banana
Banana is located in Congo gold (full name: the Republic of Congo THE REPUBLIC OF ZAIRE) western coastal Congo golden mouth, the brink of the Atlantic east, is Congo gold oil export port. As early as the late 1960s, the discovery of oil along the western coast of Congo, the port gradually developed. 70 years of annual production has reached 1.2 million tons.Show more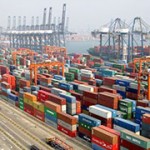 Boma
Boma is the historical city of Congo. In the Congo River (Congo Golden River) downstream of the right bank, 80 km from the mouth. Population of about 9.4 million (1975). It was once the Kingdom of Songo and the first Congolese Free State. Many monuments, the country's oldest church, the old government residence, the mass uprising monuments. Is also an important port. There areShow more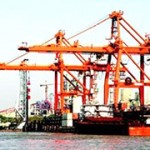 Kinshasa
Kinshasa, the capital of the Democratic Republic of the Congo and the largest river port, is the largest city in Central Africa. It is located in the southwest border, the Zaire River (Congo River) downstream of the east coast. Kinshasa was called Leopoldville in 1966 and was historically the capital of the Congo. In 1960 Zaire independence, the capital of Kinshasa. Capital Kinshasa is a modern capital of more than 300 millionShow more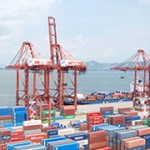 Matadi
Matadi (MATADI) is the golden harbor of Congo. It is located at the south bank of the lower reaches of Guoguo River and 135 kilometers west of the Atlantic Ocean. The seagoing vessels can reach the port terminals. The sea lanes are 272 nautical miles from Luanda, 1,829 nautical miles to Cape Town and 172 nautical miles to the north.Show more