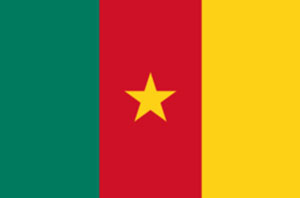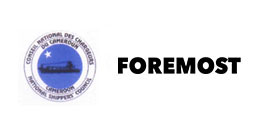 According to the Republic of Cameroon Act (2006 No. 4 00557), all shipments of goods to Cameroon ports must apply for electronic goods tracking note (ECTN), or BORDEREAUDESUIVIDECARGAISON (BESC).
The original BL could not be issued without the validated BESC certificate. In addition, this is also may result in a deduction, penalty, etc. at the port of destination.
According to the Cameroon Port Authority, the BESC certificate must be issued within five days before the ship arrives at the port of destination, and the original certificate could not be amended once it is issued. Late processing will result in fines.
The original Cameroon BESC certificate (in PDF format) will be sent to the applicant who will forward this certificate to the consignee and the shipping company at the port of destination for customs clearance.
Cameroon BESC processing procedures
1.Providing the application form, Bill of lading ,commercial invoice and Freight Invoice(If the transaction mode is FOB, this file need to be provided).
2.After receipt of the above application documents, the official payment notice will be issued. The ECTN number will be issued once we receive the bank slip and confirm the payment.
3.After receiving the CTN number, the applicant can provide this number to the shipping company to issue the original bill of lading.
4.Providing the original bill of lading and stamped commercial invoice.
5.After the certificate is submitted for approval, we will send the electronic version of the certificate to the applicant. The applicant can print out the certificate and send it to the customer or mail it to the customer for customs clearance at the destination port.
Required original scan documents for final validation
1) Original Bill of Lading
2) Commercial invoice stamped
***ECTN certificate must be issued five days prior to arrival at the port of destination. If the certificate is issued, it will not be able to make any changes, or overdue it will be fined.
Need to handle the port of the Cameroon BESC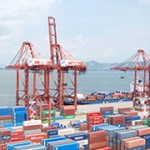 Douala
Douala is located in Cameroon (the Republic of Cameroon, the REPUBLIC OF CAMEROON) the west coast of the central Douala estuary, close to Guinea (GUINEA) the northwest side of the Gulf, Cameroon is the largest port, is also one of the West African shipping center. It is Cameroon's largest city, economic prosperity, commercial development, known as Cameroon's "economic capital." Is now the country's largestShow more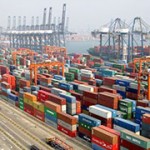 Kribi
Kribi (KRIBI) in the southwest port of Cameroon. Near the Gulf of Guinea. Population of 13000 (1981). Located on the edge of the tropical rainforest, is near the agricultural and fish trade center. Output of ivory, cocoa, wood and coffee. A food, utilities and other plants. The waterfront landscape is beautiful. Highway to Douala. There are airports.Show more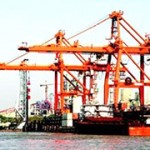 Tech
Tech Port Code is CMTKO.